Biography
Robert Dallet, an exceptional animal artist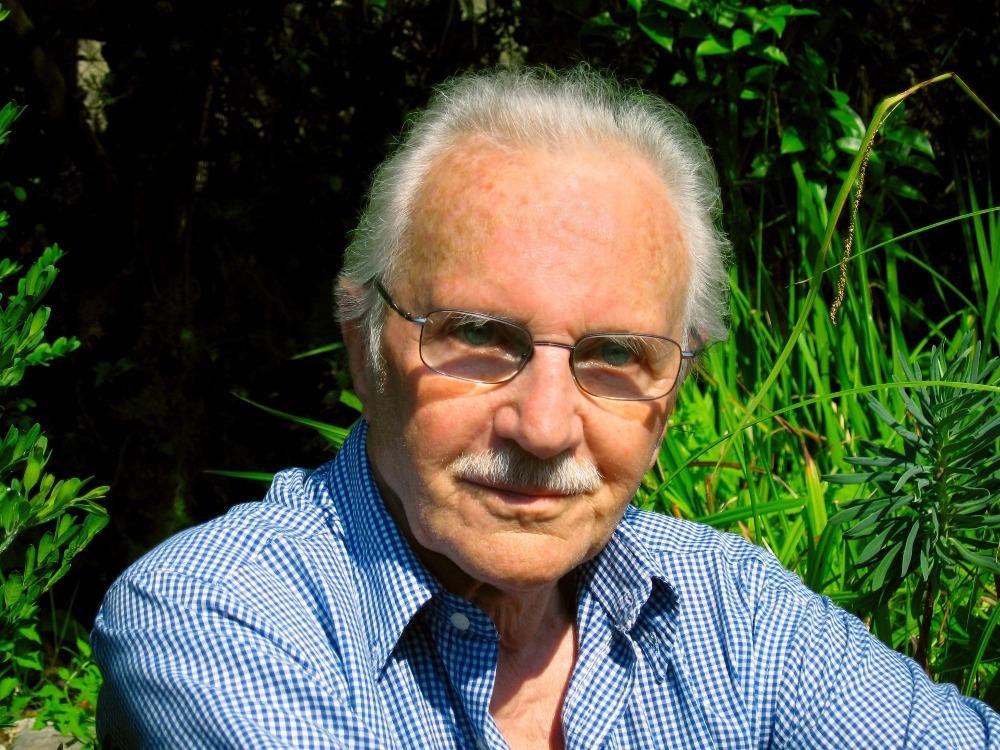 Robert Dallet, in July 2005

Originally from Normandy, Robert Dallet was born in 1923, and from a very young age, he was passionate about nature and drawing animals. In 1952, he decided to make a career of it, leaving his home region for Paris on a quest for a publisher who would give him a first chance. However, he had a difficult start. Making the most of his free time, he made frequent visits to the zoos and museums of Europe in order to refine his scientific knowledge. He studied the behaviour and anatomy of every animal, which he observed for hours on end, and drew hundreds of sketches in thick notebooks.
. When he was offered his first few contracts, he also drew cartoons for various magazines. During this period, he created numerous books for children with the publishing house Lito in Paris.
He also worked for different nature magazines, and in 1960 he met Robert Wolff, better known by his nickname "Roby", who was director of the journal La vie des bêtes in the 1960s. They would go on to collaborate for the next 16 years.
From 1966, combined with Roby's texts, he illustrated a series of five volumes on the world's fauna each year: Faune d'Afrique, Faune du Nouveau Monde, Faune d'Europe, Faune d'Asie and Faune d'Australie, all of which were published by Lito. Some had prefaces written by Professor Jean Dorst, a famous ornithologist who was director of the Museum of Natural History in Paris from 1975 to 1985, and one was prefaced by the Duke of Edinburgh. He won the Academy Grammont prize in 1969.

In 1972, he published several new works: Faune des Montagnes du Monde, Faune des Déserts d'Afrique and Faune des Déserts d'Amérique, also with Lito.
In 1974, with Roby continuing to write the accompanying texts, he published a book with Hachette, called Parades et combats du monde animal.
From 1975, he drew colour and black and white plates for the company Air Afrique, illustrating their guides to West Africa. For this work, he often travelled in Senegal's national parks, and even displayed an exhibition at the hotel Méridien in Dakar in 1978.
At the end of the 1970s, equipped with his profound understanding of animals, he decided to create a collection of more than 80 coloured plates. It was to be the first of its kind in the world, representing all the species and sub-species of felines. These works would be displayed in an exhibition for the first time at the Museum of Natural History in Rouen in 1980.
In 1981, he published the book Les animaux prédateurs, again with Lito.
He participated in numerous projects with the WWF, for which he made posters and drew images for journals, as well as speaking at conferences at exhibitions dedicated to his work. He also made several television appearances.
In 1985, at the Museum of Natural History in Paris, directed by Professor Jean Dorst, he had the honour of presenting his collection to the public for the second time.
That year, following his participation in the Salon des Illustrateurs, he was approached by Jean-Louis Dumas, then president of Hermès, who asked him if he would design a scarf. Kenya was to be his first, and the start of a collaboration that would last two decades. The most famous of his many other designs are Équateur, Jungle Love, La trêve de l'eau, Sichuan, Guépards, and Tendresse Féline. He followed these with designs for pareo dresses and towels.
In 1992, he wrote a final book, entitled Les Félins and published by Nathan.
From then on, he made regular visits to East Africa, to the immense national parks of Kenya and Tanzania.
Returning from these travels, he painted several pictures with oils, watercolours and acrylics, which would go on to be shown at multiple exhibitions. The last of these was in 2006 at the Varine-Gincourt gallery in Paris, bringing this self-made man's immensely rich career to an end. Though he had started completely from scratch, he always remained incredibly humble and discreet.
Robert Dallet passed away the same year following a long illness, with his wife and only son by his side.