NEWS
FIERCE & FRAGILE, THE BOOK
In 2016, Robert Dallet was in the spotlight with the release of a very beautiful book, mainly devoted to big cats in his work.
The book "FIERCE & FRAGILE" was published April 6, by Actes Sud Editions in collaboration with Hermès. It is released in French and in English.
For more informations, go to the website Actes Sud.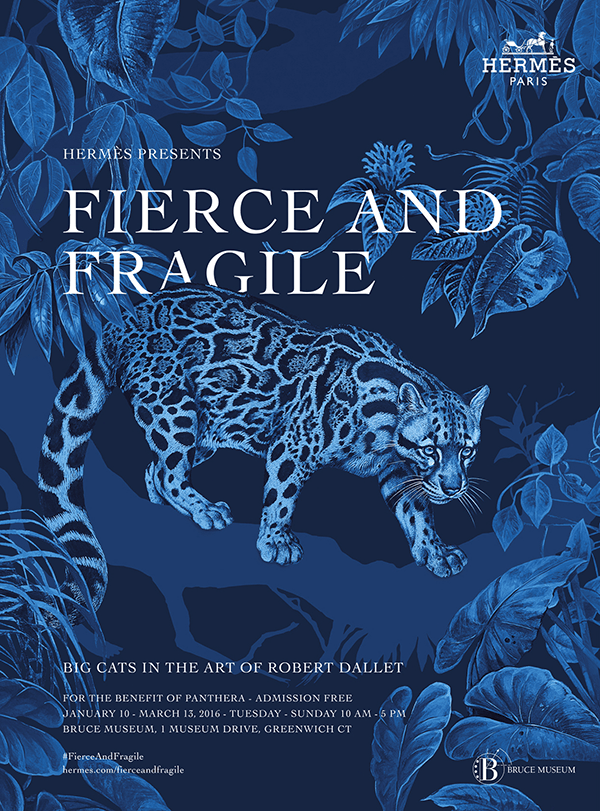 FIERCE & FRAGILE, THE EXHIBITION
An exhibition of the same name, organized by Hermès in collaboration with the Panthera non-profit foundation, was presented for the first time at the Bruce Museum in Greenwich (Connecticut) in the United States, then in Milan, Munich, Hong-Kong, Taipei, Mumbai and Paris.
The dates :
Greenwich Museum : January 9 to March 13, 2016
Milan : April 22 to May 8, 2016
Munich : June 11 to June 23, 2016
Hong-Kong : September 7 to September 24, 2016
Taïpei : October 22 to November 6, 2016
Mumbai : December 10, 2016 to January 12, 2017
Paris : May 19 to June 10, 2017
For more informations, go to the website Bruce Museum de Greenwich.